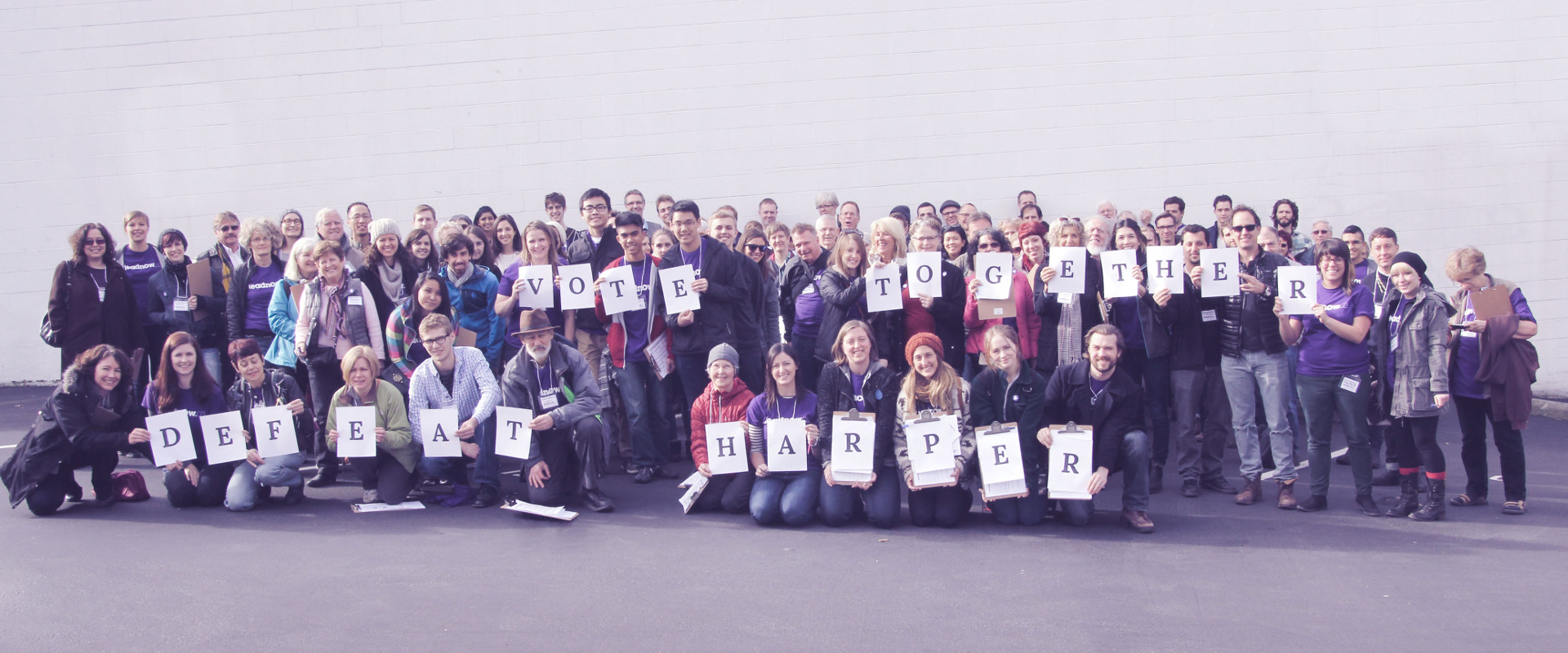 Let's vote together to end 10 years of Harper rule
Leadnow's Vote Together campaign connects the millions of people who want change on October 19th with the information and tools they need to defeat the Harper Conservatives.
In 2011, a majority of people voted for a change in government, but our broken voting system gave the Harper Conservatives 100% of the power with just 39% of the vote. This time, if we vote together, we can stop the riding-by-riding vote splitting that lets Harper win.
Over 55,000 people have already pledged to select and support the best local candidates to defeat the Harper Conservatives and move Canada forward.
We're focused on the Conservative swing ridings where a few thousand votes could be all that decides whether or not Harper is Prime Minister again. No matter where you live, we'll give you the tools you need to make a difference on October 19.
You can find more information at votetogether.ca.
---